Kisoro Airport and Gorilla Trekking at Bwindi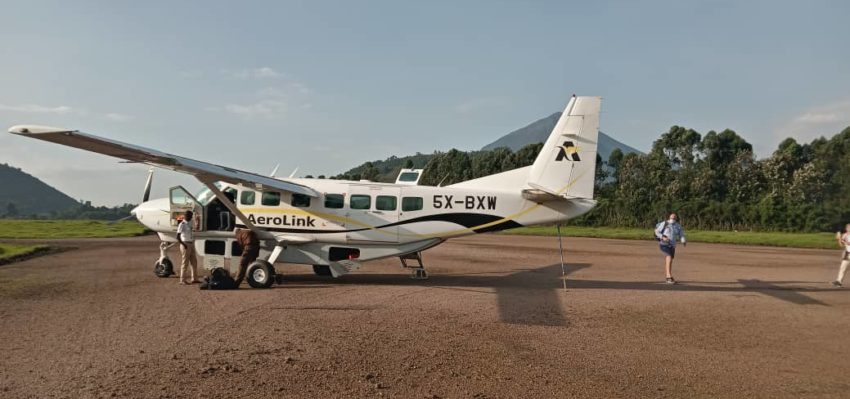 Kisoro town is a significant tourism transit hub for gorilla trekking at Bwindi Impenetrable National Park and Mgahinga Gorilla National Park. Kisoro, the chief town of Kisoro district, is strategically located in the southwestern tip of Uganda. Kisoro town is a few minutes away from both the international boundaries of Rwanda and the Democratic of Congo. Other popular attractions in Kisoro after the mountain gorillas are the Virunga Mountains and Lake Mutanda.
​
In terms of distance, Kisoro town is about 500 km from Kampala, Uganda's capital city. The distance from Kigali, Rwanda, is much shorter at 135 km (4-hour drive). Most tourists would rather fly into Kigali and transfer to Kisoro, Uganda / Bwindi National Park, using road transport. The presence of Kisoro Airport has, however, made traveling between Kampala and Bwindi much easier. 

AeroLink Uganda operates daily flights from Entebbe International Airport to Bwindi National Park, Uganda's top tourist destination for mountain gorilla trekking. Two airports are serving Bwindi National Park: Kihihi Airport and Kisoro Airport. Kihihi Airfield is located in Kanungu district and is the best airport to choose when trekking the gorillas at Buhoma Park headquarters. Visitors to Bwindi and Mgahinga gorilla parks can book flights directly with AeroLink or local tour operators such as Bamboo Ecotours. AeroLink flights from Entebbe to Kisoro and Kihihi or Kisoro and Kihihi to Entebbe are usually scheduled in the morning.

On the other hand, Kisoro Airport is the perfect airport for travelers interested in tracking gorillas in the southern sector of Bwindi National Park. The Kisoro Airport services Rushaga, Nkuringo, and Ruhija trekking gates. Kisoro Airport is also the best choice for people traveling to Mgahinga Gorilla National Park for gorilla trekking, golden monkey tracking, and volcano hiking.
Transfers from Kisoro Airport to Bwindi National Park
Planning a gorilla trekking safari to Rushaga, Nkuringo, Ruhija and Buhoma of Bwindi National Park or Mgahinga Gorilla National Park? Consider making a reservation for transfers with Bamboo Ecotours, a local tour company based in Kisoro town, right at the Uganda – Rwanda border. Our fleet of vehicles include open-roof Land Cruisers, Toyota TX, Toyota Rav4, and Toyota Super custom wagons.

​If you are flying into Kisoro Airport near Bwindi National Park, a Bamboo Ecotours driver-guide will meet you at the airport and transfer you to Bwindi National Park or Mgahinga Gorilla National Park overnight. After gorilla trekking, you will be driven back to Kisoro Airport and fly to Entebbe airport.

Bwindi National Park is served by small planes managed and run by AeroLink Uganda. Flights depart from Entebbe to Kisoro on a daily basis.